If you like sharks, television, or social media buzz, odds are you watched at least a little bit of Discovery Channel's 27th annual Shark Week. 2014's ocean outing was hosted by Rob Lowe and ran from August 10th to August 16th, drawing 42 million viewers over the week. While that's a remarkable number for a week of shark-based programming, it's actually down from 2013's record setting 53.1 million viewers.
So how did such a simple idea erupt into a pop-culture phenomenon, earning shout outs from 30 Rock's Tracy Jordan and Stephen Colbert? As far as nature-themed programming goes, Shark Week is certainly the most popular brand in and out of the ocean – 2014's viewers dipped slightly, but there was a 110% increase over 2013's social media buzz.
At the end of the day, it's been clear for nearly 30 years that people love sharks.
Since its inception, Shark Week has been a tremendously successful piece of marketing. It made its debut in the summer of 1988, immediately doubling Discovery's normal prime time ratings. And that's with only 10 programs in the week-long lineup. The brand has only grown and evolved in the years since, solidifying its status as one of summer's most popular events.
The idea for Shark Week was first scribbled on a cocktail napkin, filed away as a sensible bid to "[take] advantage of the August beach time." Not only are sharks more likely to be on the minds of viewers during the waning summer months, but August entertainment is traditionally less competitive. This time of year is often referred to as the Dog Days of Summer, which makes staying home and binge-watching educational programs about Sharks a pleasant, even preferred way to spend your evenings.
Discovery's marketing blitz found its footing over the first two years, building an audience while figuring out the next link in the evolutionary chain. After Shark Week maintained its strong ratings, Discovery began investing heavily in this new brand, creating unique content to feed the masses.
The bite Shark Week took out of the market only grew bigger as the years progressed, proving that attention and financing can make a big difference. Discovery Channel put their money into a new product that they not only believed in, but had already shown early signs of success. Shark Week has come under fire in the last few years, but Discovery's dexterity should still be applauded.
Just like a shark must keep swimming in order to survive, Shark Week has remained a fluid brand that is constantly experimenting with new styles of programming. Shark Week's earliest originals even helped shape the scientific perception of sharks. In 2001, Discovery used high speed Phantom cameras to capture footage of sharks breaching while they hunt. This footage was then compiled in a program titled Air Jaws. Other Shark Week programs have continued to provide new images and information about these mysterious creatures' habits.
Shark Week has been trawling these familiar waters for over 25 years, netting millions of viewers with each return voyage. But the most recent sign of success has been in the social sphere, yet another new area of attack for Discovery: in 2013, Shark Week was crowned king of that year's social sea "with 4.3 million @SharkWeek tweets, nearly 3.4 million discovery.com Shark Week video streams, and 21.8 million people discussing Shark Week via Facebook."
So what allows for Shark Week's continual success as a brand? For one thing, there's the formula. When Brooke Runnette became Shark Week's showrunner in 2010, she was given one crucial note: "Don't mess it up." In an interview with The Atlantic, Runnette explains that formula is the key to avoid any…messes. It's helpful to note that the Shark Week formula is specific enough to keep this massive machine focussed on their product, but broad enough to allow flexibility and evolution – the same should be true for your brand.
"The shark is the star. Just keep showing that. Don't give too much reason to worry. Make sure we stay outside, because it's summertime, and everybody wants to see the colors and the light outside. You don't want to be inside talking to people; if anything, you want to be outside talking to people. Just be in the water, with the shark; or be out on the boat, with the shark."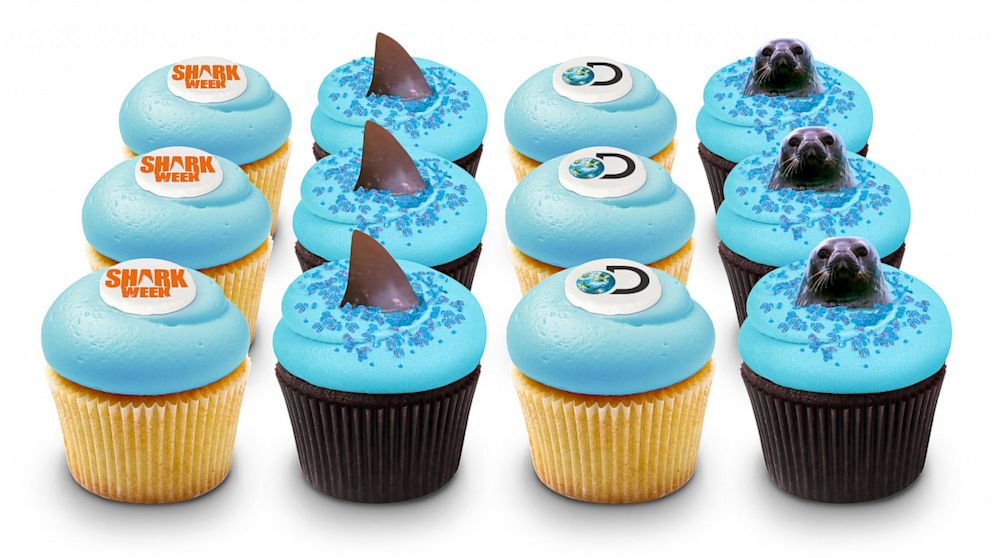 It's that easy. Viewers come for the sharks, so you'd better give them sharks. Earlier in her interview, Runnette explains the appeal of sharks and the Shark Week brand:
"The Earth is covered by water, and sharks are in almost every bit of that water. And yet, we know so little about them. Especially the great whites. When we do see them, we're like, 'You're bigger than me, and more powerful. You're the product of 450 million years of evolution, and you are, as sharks go, perfect. You win."
And the Shark Week brand continues to win as well, driven steadily forward by its credible formula. Another integral part of Shark Week? Fun. Runnette and company have taken a successful brand to the next level by hearkening back to the bar conversation that inaugurated this holiday: "What would be the most fun?"
But Shark Week is increasingly less fun for the scientific community. In the brand's attempt to stay fresh and preserve its popularity, Shark Week has eschewed scientific discovery for a more click-baity, pure entertainment approach. This represents a major change for the brand, and the biggest issue is that viewers were never made aware of the shift. After building their brand on scientific accuracy, viewers see Shark Week as the gospel truth, believing anything shown under the brand's umbrella.
Which makes Discovery's more exaggerated programs problematic for marine biologists and shark advocates. This trend began in 2013 with the Snuffy the Seal News Broadcast.
The short video ends with a very obvious Shark Week advertisement which states "It's a bad week to be a seal." Unfortunately, it's also a bad week to be a gullible viewer. While Snuffy the Seal is more blatant in its identity as a marketing ploy, recent stunts are meant to seem entirely real.
Take this YouTube video from July 10, 2014, titled "Shark in LAKE ONTARIO!!"
The glimpse of the shark is quick and questionable, but the locals of Lake Ontario were genuinely worried. Christie Wilcox at Discover Magazine wrote a piece called "Fraud, Deception and Lies: How Discovery's Shark Week Became the Greatest Show on Earth" in which she explores these clandestine attempts at marketing.
"On July 10th, a video began circulating showing a suspected bull shark stealing fish off a line in Lake Ontario. That video went viral (with over 500,000 views, and counting), spreading through the media and seeding fear throughout Ontario. The Natural Resources Minister, Bill Mauro, even urged citizens to be on the lookout. "They should report any sightings of this animal and then we can take whatever steps we think are necessary," he said Wednesday. "If there is a shark in Lake Ontario we need to know about it." But, it turns out, the whole thing was just a big publicity stunt by Discovery's Shark Week."
Discovery was forced to come clean, but some viewers are less than diligent in their critical approach to the video. As of late August, commenters on the YouTube page are still arguing that the shark is real, even with a large button on the video that says "See Extended Director's Cut Version." What viral video has a director's cut? Especially one this jaunty and self-aware?
This follow up video is obviously a calculated rebuttal to outrage over the hoax, but it's done in good spirit. Unfortunately, it's sitting around 4,000 views while the initial video is well over 600,000.
Locals familiar with marine life were faced with terrified neighbors, despite their claims that the video was fake. Many more are adamant that it was unethical. From Christie Wilcox' piece again:
"There's no way around it: this video was posted with the intent to deceive," says Janet Stemwedel, an ethicist and associate professor of philosophy at San Jose State University. "Discovery willfully deceived members of the public—members of its intended and actual audience—which is really hard to reconcile with its claim to be the #1 non-fiction media company. The lie itself, released into the world, damages trust."
It's impossible to say whether the outrage would have reached this level if the video wasn't affiliated with Discovery Channel, but scientists would have plenty of ammunition without it. Among the most popular series from 2013 was a faux-documentary about the behemoth Megalodon, a long-extinct shark. Time Magazine revealed that after viewing Megalodon: The Monster Shark That Lives, "79 percent of respondents…believed the megalodon is still alive after watching the documentary. Only 27 percent said they thought the shark was extinct and 'the scientists are right.'"
No matter where you look, media outlets are criticizing Discovery for this irresponsible shift in branding. NPR published a piece about the physical dangers these programs pose to sharks, and about how Shark Week increases demand for shark consumption in restaurants. iO9 explored how Discovery lies to scientists so they'll appear in "documentaries."
It's fascinating to look at the Shark Week brand as they produce more broadly entertaining segments. Discovery is finding continual success, even as the scientific community tries to discredit them. The Shark Week brand is so embedded in modern culture that the public doesn't seem to care about the reality (or lack thereof) of these programs.
So while brand transparency is always preferred, Discovery is certainly giving the market the product they want. It may be questionable ethically, but it is solid brand management. And it is easy to get swept away by the outrage and overlook the fact that Shark Week still includes educational programming.
Even scientists hope to reinstate credibility. The relationship between science and Shark Week was once a huge asset for both, and it could return to that status quo. In her piece, Christy Wilcox talks with scientists who are hopeful.
"I think it's extremely important to keep trying," said Victoria Vásquez, Deputy Director at Ocean Research Foundation. "Nothing reaches that sort of audience for sharks, the ocean or any other wildlife. Consequently, I think it's important to be vocal and consistent with what we want out of Discovery and take every opportunity to change it."
Even Kristine Stump, a disgruntled scientist featured in the iO9 piece, remains optimistic. "When we can't control the editing, we can control what we say on-camera," she said. "By being involved, I could have the opportunity to be a voice of real science amid an otherwise sensationalist line-up. If we want to make a difference in Shark Week, then be the difference."
So what do you guys think? Where should Discovery's Shark Week brand go from here?